Elopement and Adventure Photography
You are deserving of the most memorable, truly dreamy, and intimate wedding day. Picture a day that reflects the most genuine part of your relationship, focusing on your unique adventure together. A day spent on an actual adventure, being your most authentic selves, in an intimate and serene setting far away from the crowds of people or the expectations of what your wedding day should be. That day is completely possible! As elopement and intimate wedding photographers we help make the dream become a reality for couples every single day.
Adventure elopements and intimate weddings provide you with the roadmap to a perfect day spent devoted to you and your partner.
Let's Talk About Your Elopement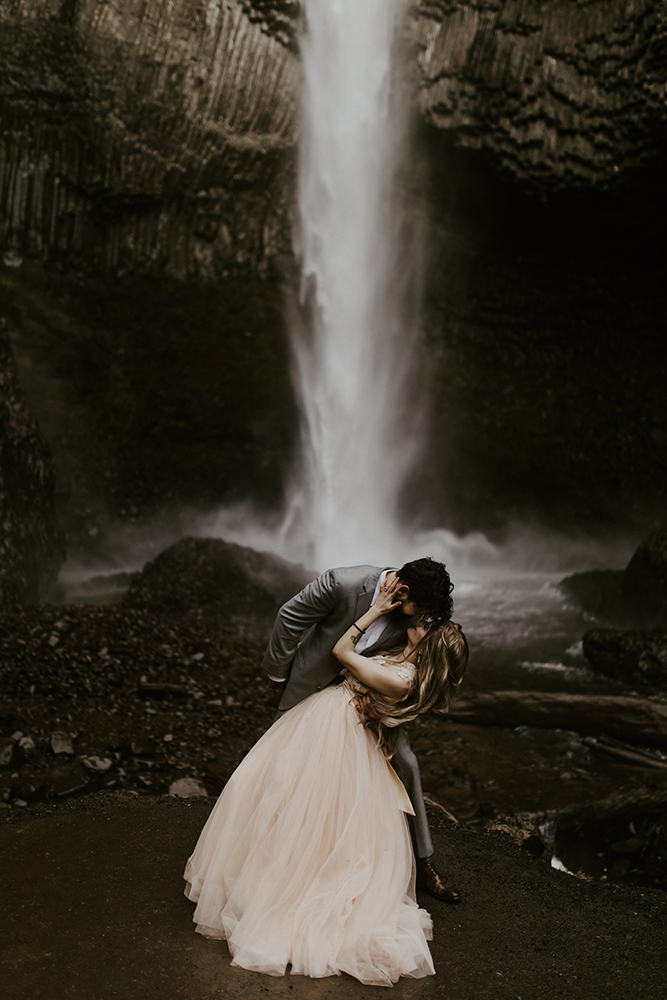 ---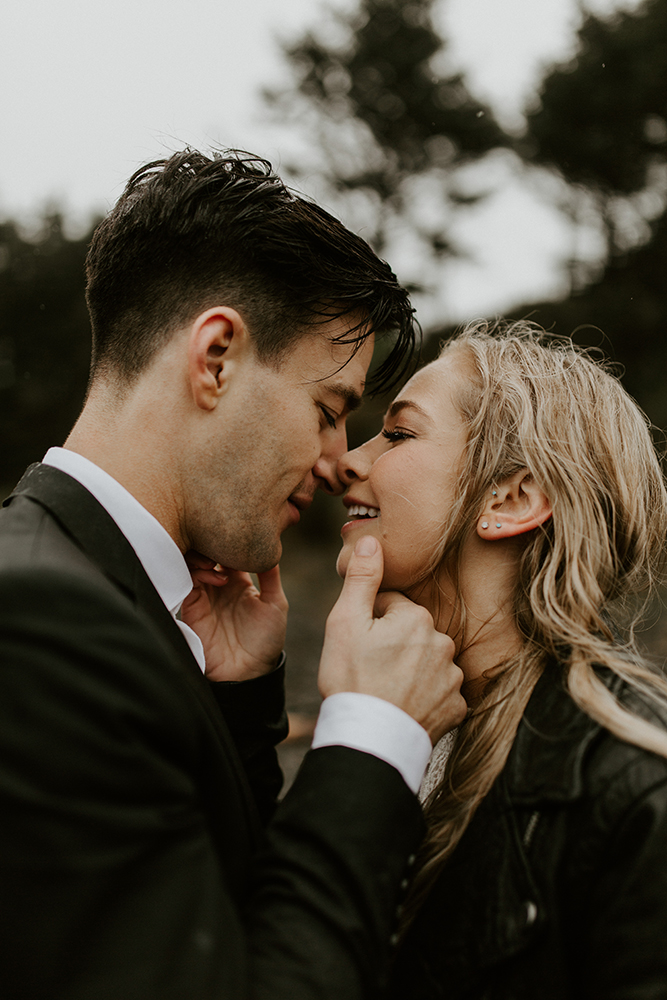 Our Approach to Adventure, Elopement, and Intimate Wedding Photography
We're here to let you know that you don't have to follow tradition and do the whole "wedding" thing. Have an adventurous elopement or intimate wedding that will be completely yours! We want to nurture your bold decision to elope, go on an adventure, and keep things intimate. We are more than photographers, we help you navigate the adventure to your perfect wedding day.
We get how stressful planning such an important day can be. You may feel you are expected to abide by certain traditions that limit your choices of what your wedding day should look like. This is why we specialize in elopements, we know exactly how to plan and create a unique day of adventuring to celebrate your love. From providing the best hidden gems to helping you pack your dress (and possibly champagne) our mission is to help you have the most unforgettable experience and documenting every step of the adventure.
Let's Talk About Your Elopement
What is an elopement, anyway?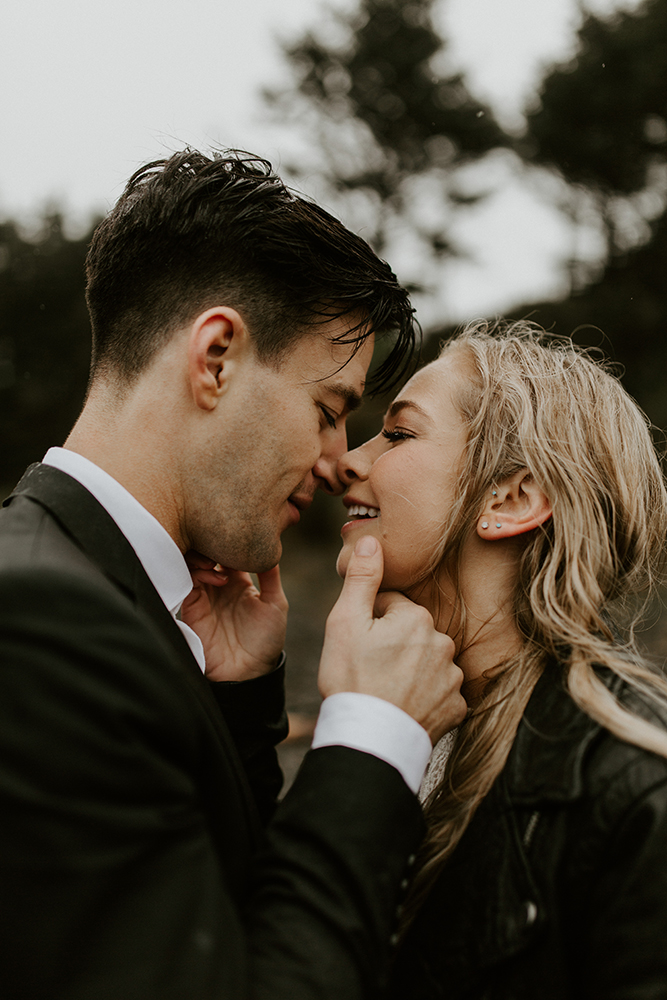 ---
Sienna + Josh:
Adventure, elopement, and intimate wedding photographers based out of beautiful Portland, Oregon. To us, the outdoors + two people fearlessly in love = everything.
We specialize in adventure, elopement, and destination wedding photography.
---
Portland Elopement Wedding Photography
Portland is a great place for eloping! We've done elopement wedding photography in downtown Portland, the Columbia River Gorge, Mount Hood, and the surrounding areas. Click here to get more info on Portland elopement wedding photography!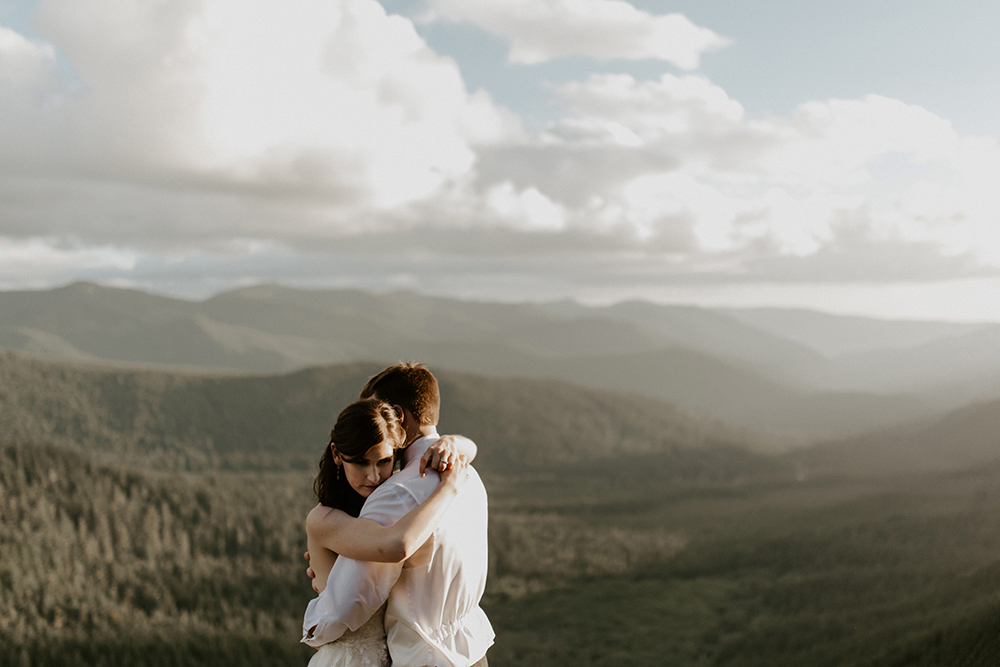 Seattle Elopement Wedding Photography
Seattle is such a picturesque place for elopement wedding photography! We have been fortunate enough to shoot our way through Seattle, Puget Sound, and around the great state of Washington at places like Rattlesnake Lake. Click here to get more info on Seattle elopement wedding photography!