How To Elope In Washington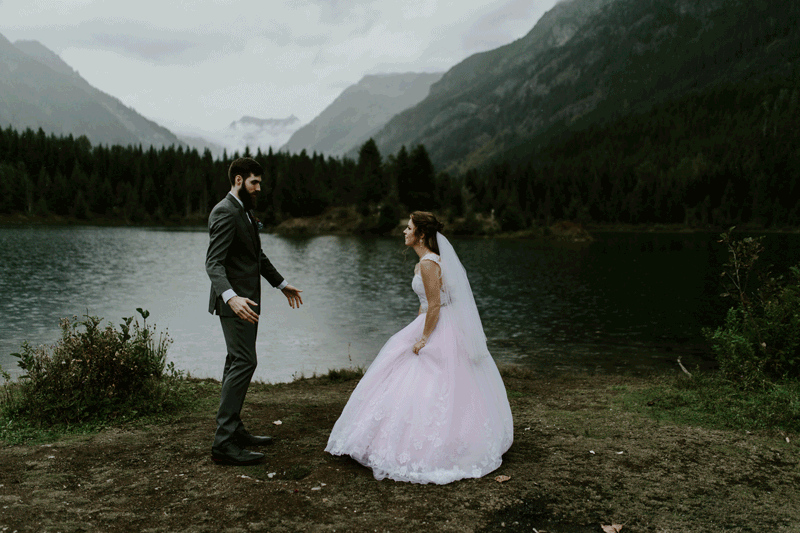 Elopement at Gold Creek Pond in Washington
The Bye and Bye State
Ah, Washington. A true jewel of the Pacific Northwest, Washington can be an absolutely stunning place to elope!
There is a plethora of beautiful geography to behold in Washington, with so many different locations to potentially serve as a backdrop for your elopement. National parks? Washington has that in spades, with places such as Mount Rainier, North Cascades, and Olympic. Hundreds of miles of epic coastlines host gems such as La Push and Cape Disappointment, while the rugged Cascade Mountains have multiple forests and lakes to choose from for your elopement day!
Okay, maybe we don't have to convince you any further that having a Washington elopement seems like the right fit for you. Your heart may be set on eloping in Washington, so let's talk logistics!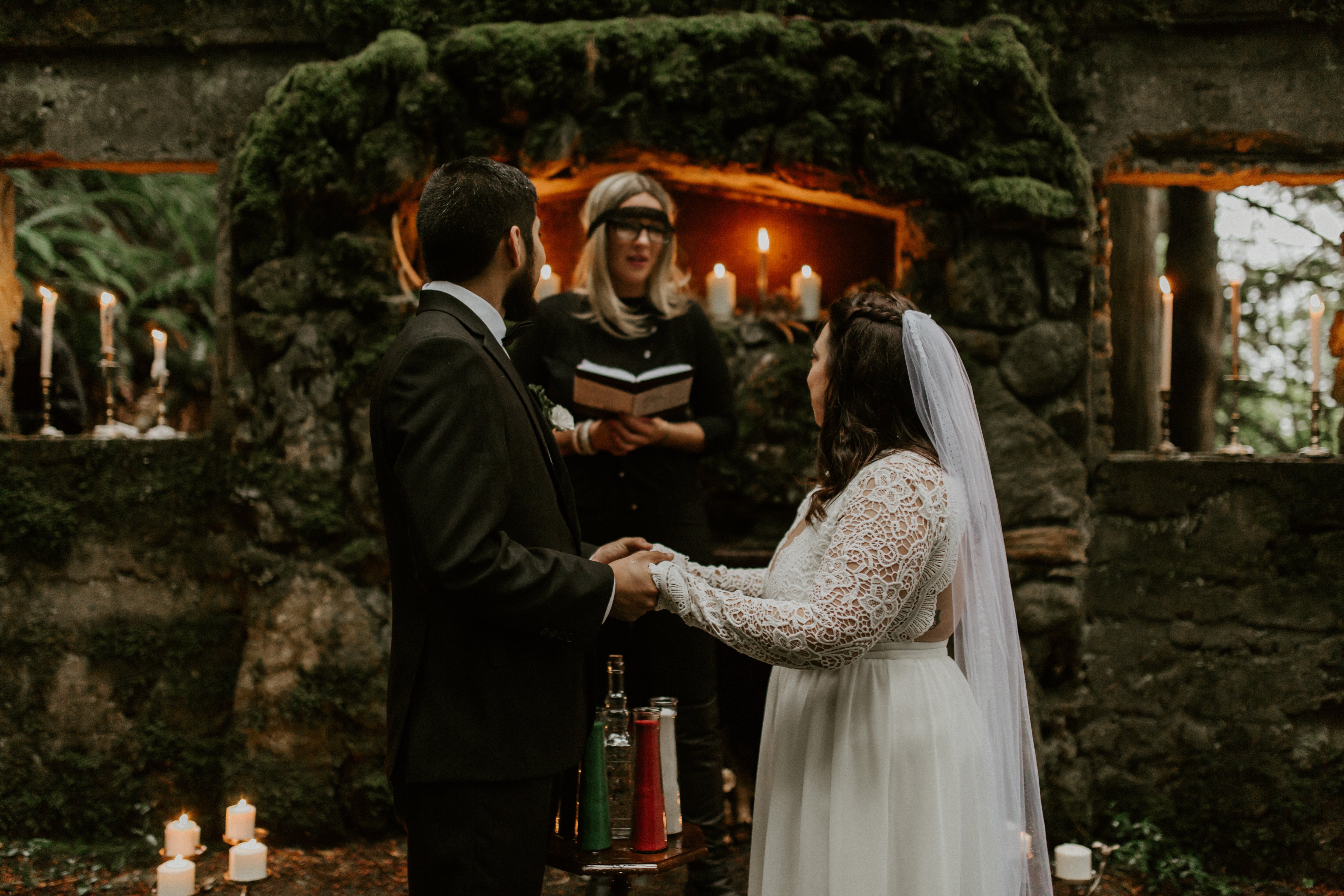 Elopement at the Skamania Stone House in Washington
Marriage Licenses
In Washington state, you apply for a marriage license at the county level. This means that you will have to visit a county auditor's office. Luckily, a marriage license purchased from any county in Washington State can be used to get married anywhere in Washington! Applicants do not necessarily have to apply for their marriage license in the county where the wedding ceremony will take place.
You will need to apply for your marriage license at least three days before your elopement day, and your application will have to be filed within 60 days of your elopement.
If you are a Washington or Pacific Northwest native, or if you are able to arrive a few days early, you can head over to a county auditor's office in Washington and apply then! If you are visiting from out of state or out of the country and don't have the ability to arrive early, no worries! You have the option of applying for your marriage license online, and it can be mailed directly to you!
Officiants and Witnesses
Washington state requires one officiant and two witnesses for weddings and elopements. The two of us can double as witnesses if you choose to hire an officiant or have a friend/family member officiate [friends and family can become officiated easily through the Universal Church of Life], or Josh is able to officiate if you'd like to have a friend be a witness instead!
If your elopement will take place in a state park, national park, state forest or the like, you may need a parking permit and/or an event permit. Depending on what location resonates with you, we are always happy to help you navigate a sea of information. Stay tuned for our article on How to Elope in a National Park for more information!
We Can Help!
Remember, we are here to help! At the end of the day, what we want you two to focus on is each other, and taking in the magic of your elopement.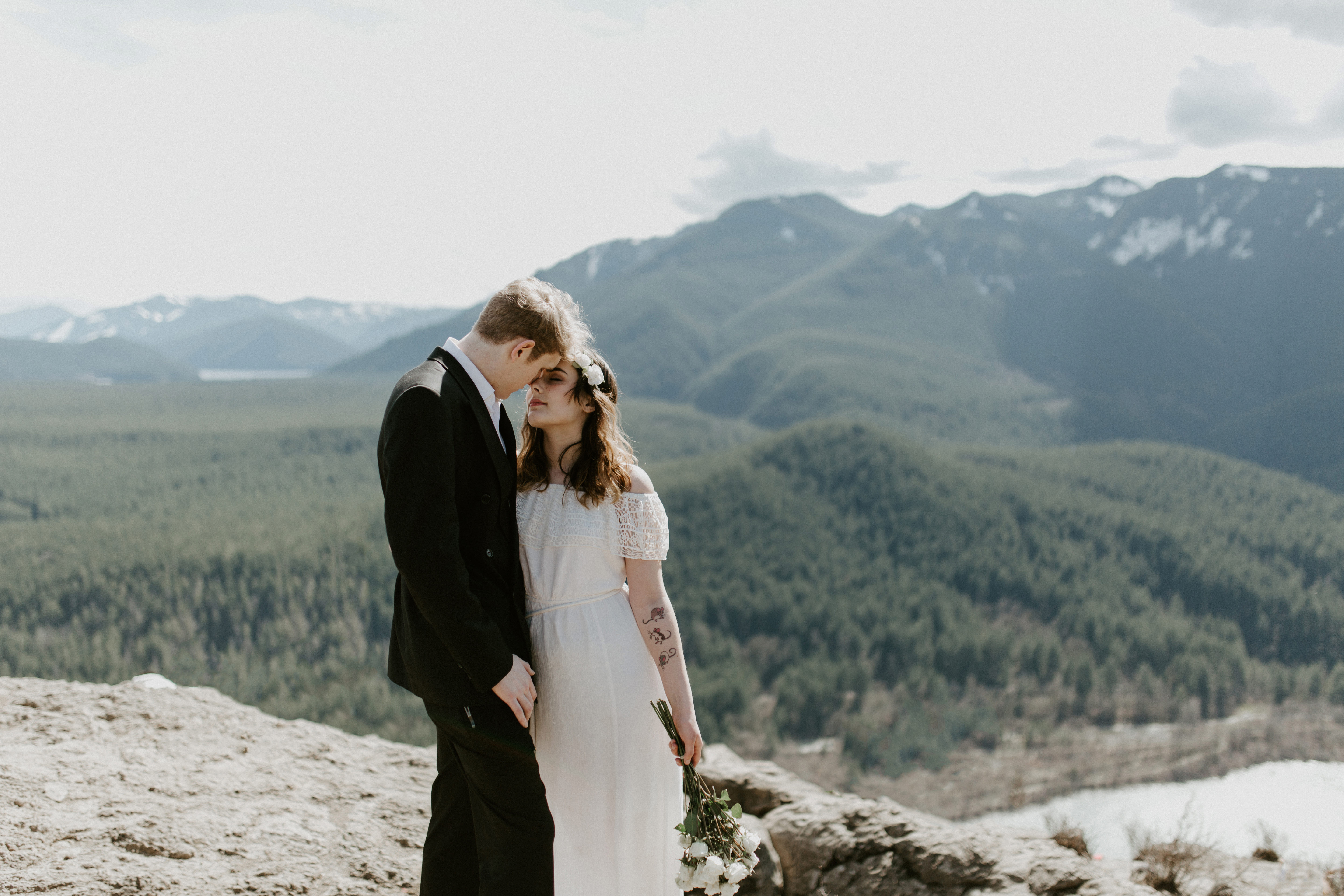 Elopement at Rattlesnake Ledge at Rattlesnake Ridge in Washington
More Resources:
To get started on the road to your adventure send us a message!